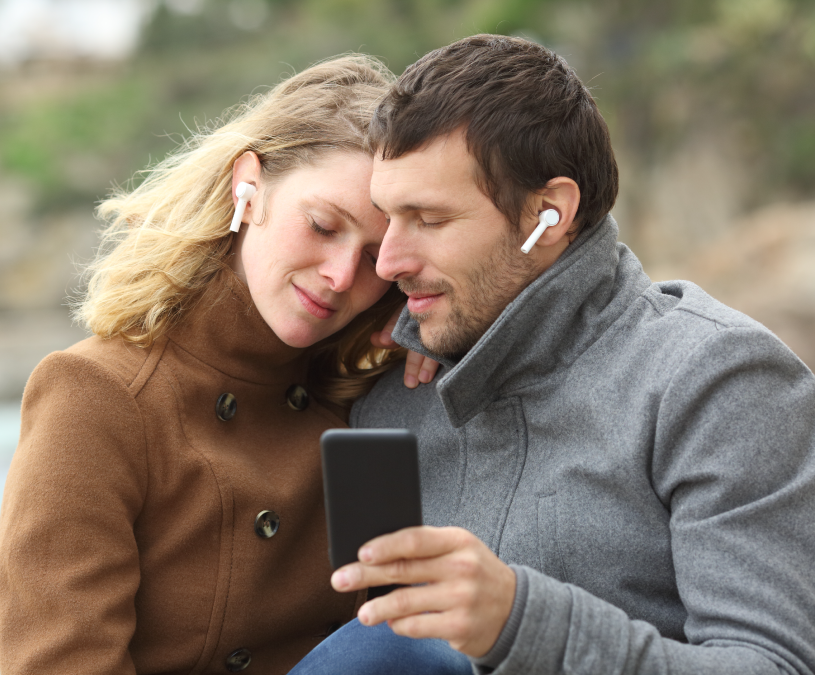 True Wireless Stereo
---
Always connected
When your life is spread out across thousands of miles, you want the products that seamlessly close that gap. Soundskrit closes that gap with our directional MEMS microphone, which provides TWS systems with incredibly clear audio. And with background noise removal, the world has a focus that it never had before. Soundskrit allows you to focus on what is important with less distortion.
Horizon Development Platform
The Soundskrit Development Platform is an easy-to-use board that highlights our five standard microphone configurations. The Horizon can mount to the top of your laptop and connects via USB. Our graphical user interface guides you through each configuration and various software features we have implemented. Through this, the raw microphone signals can also be accessed.
Audio Market
---
Existing omnidirectional microphones provide one-dimensional content that is unengaging
The large amounts of reverb in a typical office room makes speech unintelligible
Webcam audio is often frustrating. It lets all the distracting background noise from the environment into the audio stream which often overpowers the voice of the actual user.
Audio Challenges and Market Insights
68%

of consumers said that support for ANC (Active noise cancellation) will influence their TWS purchase.1 Consumers want a smooth and seamless audio experience



56%
of consumers said context awareness will impact their TWS purchase.



75%
of consumers want the Bluetooth LE Audio because enables the Broadcasting to multiple devices for location-based audio sharing.1
70%

of consumers want their earbuds and headphone to last at least 5 hours before recharging. Battery life is the leading purchase feature driver.


40%

of gamers use TWS to play on their smartphones for 2 hrs./day. True wireless earbuds are becoming integral to mobile gaming


58%
of listeners are driven by high-quality resolution or lossless audio quality.

Consumer sentiment toward audio use
Listening to music, podcasts and other media have a positive effect on my wellbeing
Having good audio in my wireless audio device gives the best experience when using my smartphone.
I make sure that sound quality on my devices gets better and better with every purchase.
Soundskrit Webcam Stereo Demo
Soundskrit microphones bring true stereo recording to consumer electronics. The professional techniques used to record live stereo require directional microphones. With Soundskrit directional MEMS microphones, these same techniques can be implemented in even the smallest portable devices.