THE SKR0410PDM MEMS Directional Microphone
Features and Specifications
20 Hz - 20 kHz directionality
4.8 dB full-spectrum diffuse noise rejection
>20 dB noise rejection at the null
63.5 dBA SNR
PDM output
1% THD at 111 dB SPL
685 µA current consumption
2.65 mm x 3.50 mm x 1.10 mm small package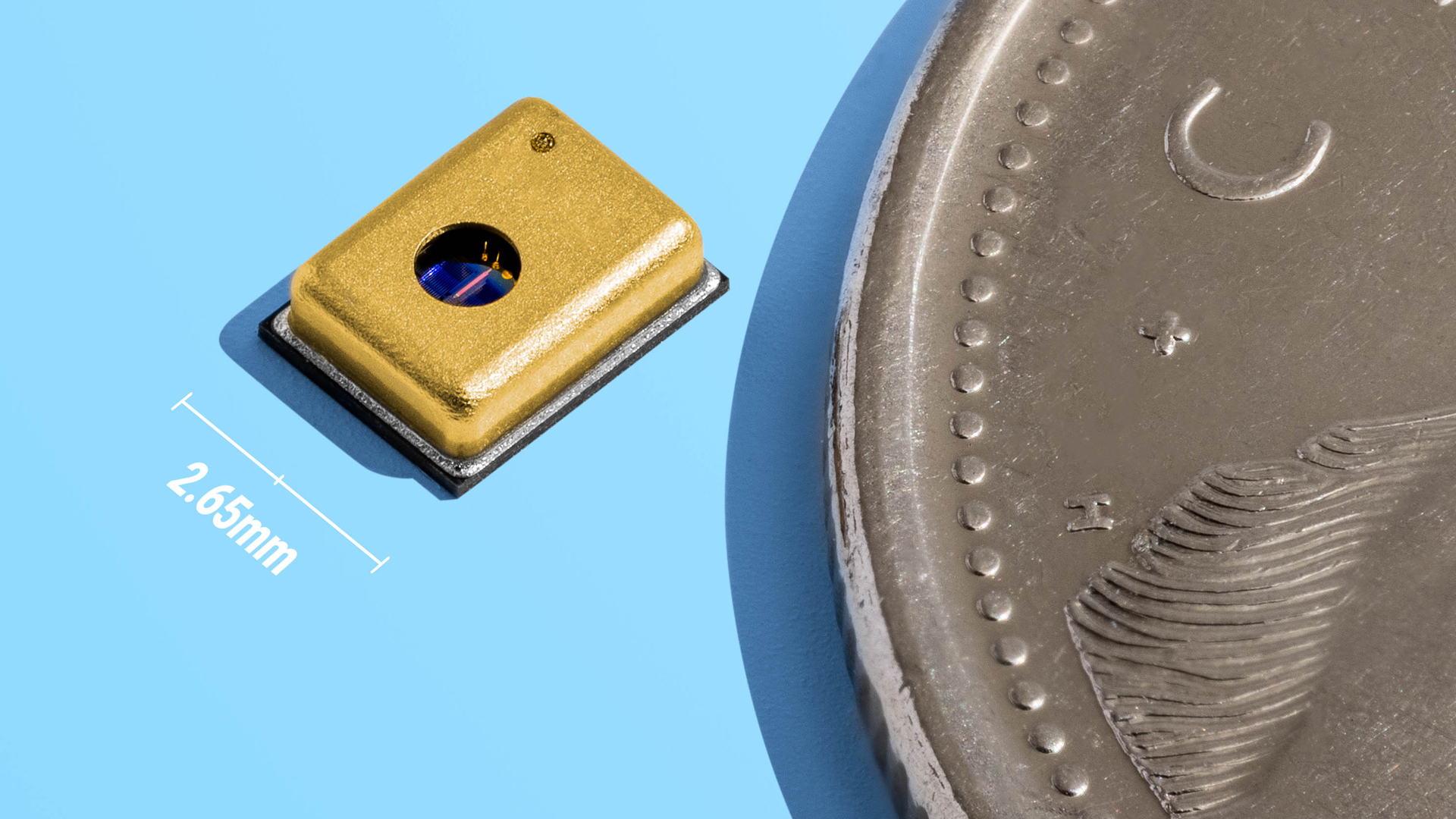 The SKR0410 is a PDM directional MEMS microphones with a dipole pickup pattern for acoustic background noise rejection and superior signal isolation. The highly directional pickup pattern exists across the audible signal range for a full, high-fidelity sound. This directionality allows for clear pickup of the desired signal with minimal signal processing even in noisy environments. The SKR04010 is the industry's lowest noise PDM directional MEMS microphones.
No array-based or other MEMS solution offers comparable directionality and noise performance as the Triton series of microphones.
Integration Guide for
Directional MEMS Microphones
AN-300 Soundskrit has released the first high-performance directional MEMS microphones to provide highdirectivity and SNR in a convenient MEMS form factor
Attributes of Directional MEMS Microphones
AN-110 walks through key attributes of Soundskrit's directional microphones such as directionality, SNR, acoustic path length, and more.
Designing Linear Arrays with Directional MEMS Microphones
AN-210 examines how arrays designed with directional microphones differ from those using omnidirectional microphones.