Enabling New Perspectives: An Interview with Hollyland
By Brad Diamond
2023-08-11
Entertainment for Everyone
Over the last few decades, we have experienced extreme growth in the amount of content creation. A large part of that growth has been cemented in formalized productions; streaming services have not only provided easy access to content, but they have also created their own original works.
But with the growth of professional entertainment, there has been a concurrent growth of amateur entertainment. Through larger sites like Twitch, creators can stream their content to millions of viewers. Others, such as the influencers of Instagram and TikTok, build a brand focused on their lives, and transform that into entertainment. YouTube has become a huge home to all sorts of different videos, from movie reviews to educational pieces.
The greatest part of this growth is that the barrier to entry is relatively small; depending on what type of content is produced, a wannabe content creator could begin with just a camera and a microphone if they wanted. In effect, all a person needs to achieve their dream and share their passion with the world is the know-how and the gumption.
It is important that people have the right tools for the job. Sure, people can create content with just a smart phone. But the media landscape is dominated by those people who back their determination with the tech they need.
Hollyland, a media technology company, is bringing the technology people need to succeed at affordable prices. Their goal is to democratize content creation by providing effective products at affordable pricing. For content creators, this becomes a big help for one specific area: audio.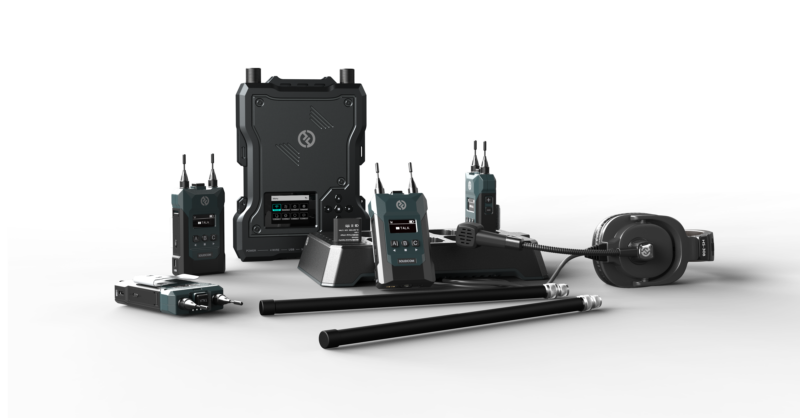 The Growth of Content Creation
Soundskrit sat down with Christian Rivera, the Director of Marketing North America for Hollyland. In our interview, we discuss how Hollyland lowers the bar of entry for creators, by producing reliable, quality products that don't break the bank. By using consumer input throughout design of these products, Hollyland ensures their products are designed to be exactly what a content creator needs.
Started in 2013 out of Shenzhen, Hollyland focuses on content production, through their series of wireless microphones, video transmitters, and intercom systems. For the growing market of content creators, these products mean sending your message out with as much ease as possible, allowing focus to stay on being creative.
The Right Tools for the Job
Hollyland offers a variety of different products for today's content creators, from the amateur TikToker to the busy crew working behind the scenes of a movie production. These products all bear the same testing and design feedback from brand ambassadors working in content creation; each product Hollyland produces is designed from the very first step with improved content creation in mind.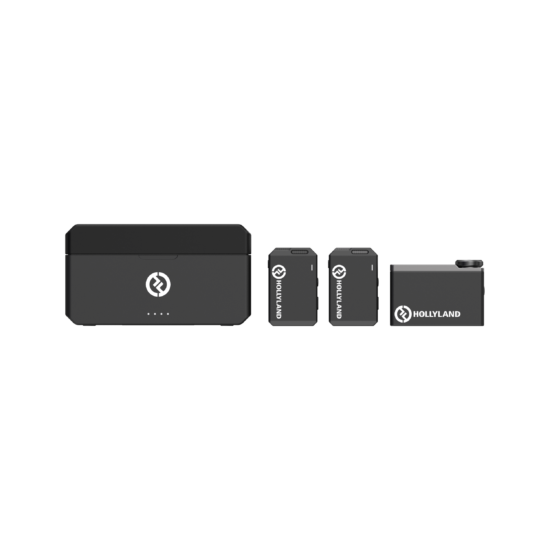 Hollyland's Lark series brings studio quality audio in a portable microphone system, perfect for content creators on-the-go. These microphones come with environmental noise cancellation baked into the system, making them the perfect microphone for street interviews and other chaotic places. Their carrying case, which can fit in a pocket, is also their charging station. Even with an average of 6 hours of battery life, these microphones come in a set of two, allowing for at least one microphone to be always charged.
The Lark microphones are designed to be an unobtrusive addition, quickly clipped onto someone's clothes. This design allows for creators to focus on creating natural, exciting content. With embedded environmental noise cancellation, these microphones are designed to be used anywhere.
Besides their personal mics, Hollyland also offers a host of different intercom systems, each designed to facilitate effective teamwork in a busy set, house of worship, amphitheater, or other such venue. These headsets and their accompanying hub system keep a team in constant communication, with a long battery duration, over a thousand feet of range, and dual-mic environmental noise control. For teams that must work together in a high pace, high stress environment, Hollyland provides teamwork through quality audio.
By designing products based off what creators really need, Hollyland is able to keep their prices low without compromising on the final result. Content creators, big and small, will find that Hollyland provides options that are competitive without breaking the bank.
Hollyland creates products that help us bring out the joy in life, by enabling productivity and creativity through the power of audio.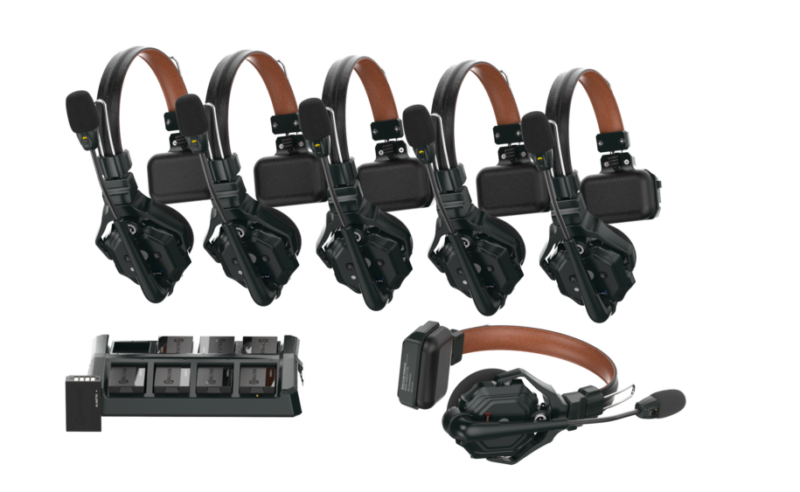 With the intercom systems, teams working behind the scenes of hectic events, such as a movie set or concert, can stay in constant and clear communication. For these teams, good audio means keeping everything running as it should. Without these workers, these larger productions, which often serve as a site of community socialization, wouldn't happen.
Beyond their intercom system, Hollyland's personal microphones help enable creativity, by providing an impressive microphone for people who want to start their own content creation. With so many different people making their own content, it is important to stand out. A good microphone, providing high quality audio, is exactly what people need to stand out.
When it comes down to it, people do judge based on appearances. But, as Christian Rivera points out, they judge more on audio than on image:
Poor audio takes the audience out of the experience. For content creators trying to grow, audio is one of the key metrics that audiences base their judgements off. It is therefore something that should not be ignored.
Beyond that, audio brings social connection, no matter what circumstance. Having good audio in your content does more than just make you seem more professional. It brings a level of human connection for the audience.
With quality products backed by real life experience, Hollyland provides audio solutions to today's entertainment industry. Big or small, they have what you need, and at a reasonable price point.
Audio is more than just noise when it comes to entertainment. It brings people together, by sharing someone's personal experience with the world or by creating a shared experience in a community. With Hollyland, you can trust that it is being done right.
For more information on Hollyland, please visit Hollyland's website.
Want to learn more about your own experiences with audio? Our Audio Classroom article provides a quick look into why live music recordings have distorted audio.