In the past few years, so much of our lives have been conducted in online meetings. Through the simple power of a camera and a microphone, families are brought together across thousands of miles. Friends have joined together to brave a pandemic from the safety and comfort of their rooms.
Businesses have embraced the opportunities of the online world. People have been able to work from the comfort of their own homes, without negatively impacting their workplaces. Companies can easily manage effectively while spread out in offices thousands of miles apart.
Online meetings have enabled education of all levels. Students and teachers can now attend classes from home, without the worry of sharing a cold or sickness. Webcams can easily record missed classes as they happen, allowing students to catch up when they fall behind.
Online meetings have kept the world going in the face of every roadblock.
But online meetings are still far from perfect. Issues persist that make all our lives just a little more difficult, as the technology available does not meet our needs.
Struggling to Hear
We have all been audience members in an online presentation before. Sometimes everyone is online in these, and sometimes a speaker is presenting to an in-person and online audience.
Usually, these meetings start off fine. You are fresh and attentive, and the speaker is well prepared. The beginning is always the easiest part. The presenter sets up right in front of their webcam, making the online part of the presentation understandable and engaging.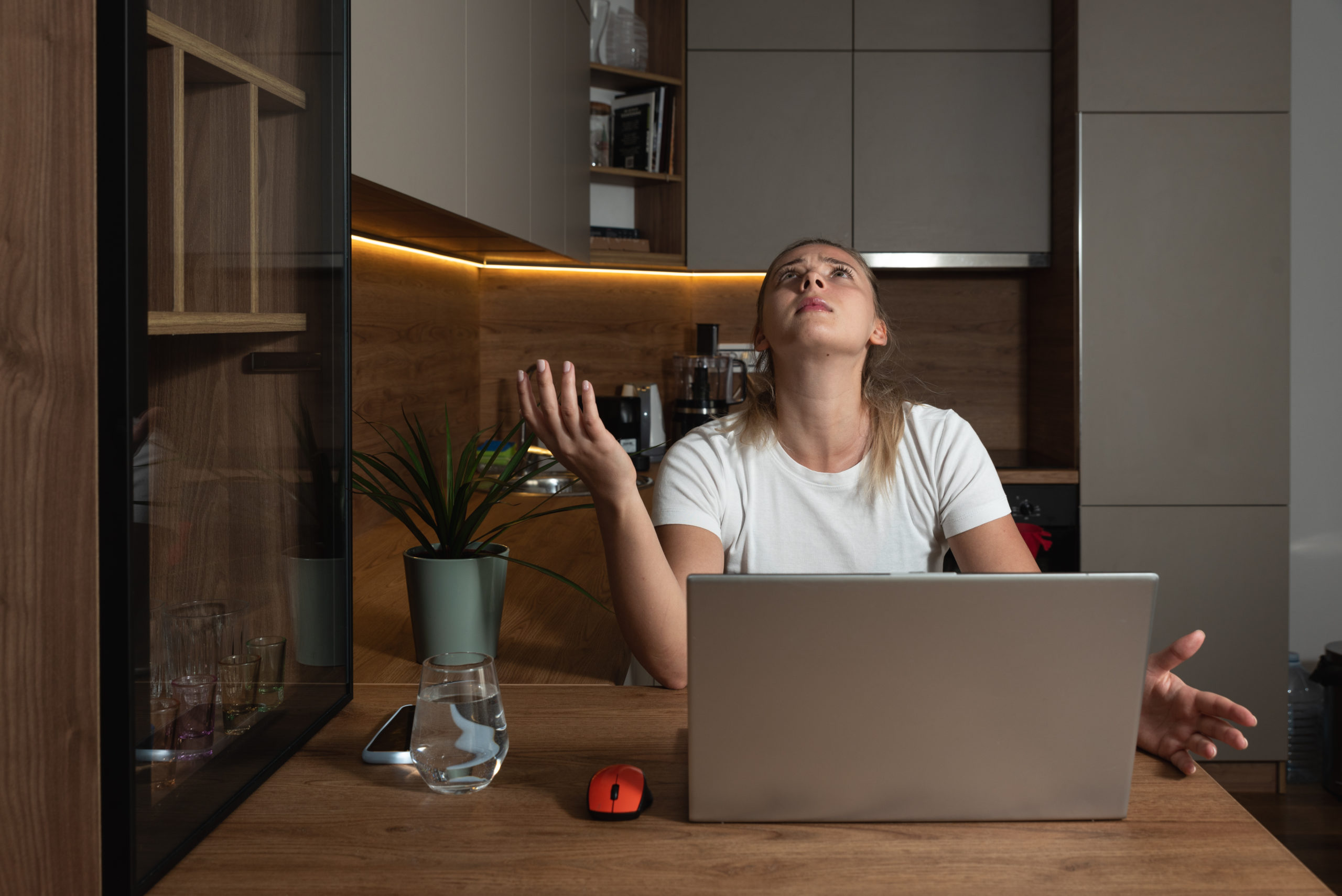 But not every presentation will stay static, where the presenter does not move. Usually, a speaker will move to a board in order to write down their information. Or they will move around the room, calling on an in-person audience to participate in the presentation. Sometimes people will just do simple things, such as leaning in their chair or adjusting to show something behind their back.
A multitude of issues can come from this.
If the webcam is not set up for a mobile speaker, the audio quality, the most important part of an online meeting, suffers. The speaker moving away from the microphone means their audio will be unclear, defeating the whole purpose of the recording. What the microphone will be able to pick up will sound distorted and hard to follow.
And if the speaker is moving around the room, then their sound will invariably get quieter. You can, of course, adjust your own speaker volume to hear better, but then you also ended up hearing all the noise and reverberation present in the room more. This does not fix the issues with audio quality, and may not be that helpful with hearing what the speaker is saying anyways.
These issues make it difficult to pay attention, no matter how important the talk is. How do you stay focused on your online meeting if you can't even hear what the speaker is talking about?
Hear with Clarity
The problem is the speaker is not using a webcam that fits their needs. The microphone and the software are not designed for capturing the audio of a mobile speaker. So how can people succeed when their equipment is subpar?
SimplyClear, Soundskrit's software designed to make the most out of our directional MEMS microphones, mitigates issues with poor audio pickup. This software utilizes directional MEMS microphones oriented in different directions. This creates a field of audio recording that remains focused on your words.
This design is tailor-made to focus the audio on where it matters. SimplyClear will record your audio, while ignoring other sources of audio. Even in a loud room, this technology will keep your audio crystal clear.
And this software follows your voice. You can step away from your recording system without needing to worry about your voice fading away and thereby losing audio quality. With SimplyClear, our directional microphones will adjust to your new distance. The audio quality will remain the same as if you were speaking right to the microphone. So feel free to walk around in your online meeting. We've got you covered.
And because of the size of our MEMS microphones, the applications of this technology are quite extensive. Your webcam, laptop, tablet, conferencing device, and nearly any other device you have can use this technology. Any presenter can feel free to move around without worrying about being heard.
Best of all, this technology brings you the high quality one would expect from professional equipment to your consumer devices. Our directional microphones will deliver the same audio capture of a professional microphone even when integrated in the consumer electronics we use daily, such as laptops, tablets, webcams, and so much more.
A Delivered Solution
Sometimes, the equipment used makes the difference between a good presentation and a bad presentation. Technology brings us all together, across thousands of miles. But technology still needs some improvements before those miles disappear.
Soundskrit provides an easy, quality improvement to the consumer electronics that bring us all together. When you use products with Soundskrit directional MEMS microphones, you can relax with the knowledge that Soundskrit has you covered.
Try out our SimplyClear software for yourself with our Horizon Development kit.